In continuation with the Curacao Foundation's partnership with One Tree Planted—an organization focused on planting trees in deforested areas—Curacao employees joined a mass of Angelenos for the Friends of the LA River's Earth Day river cleanup on April 20, 2019.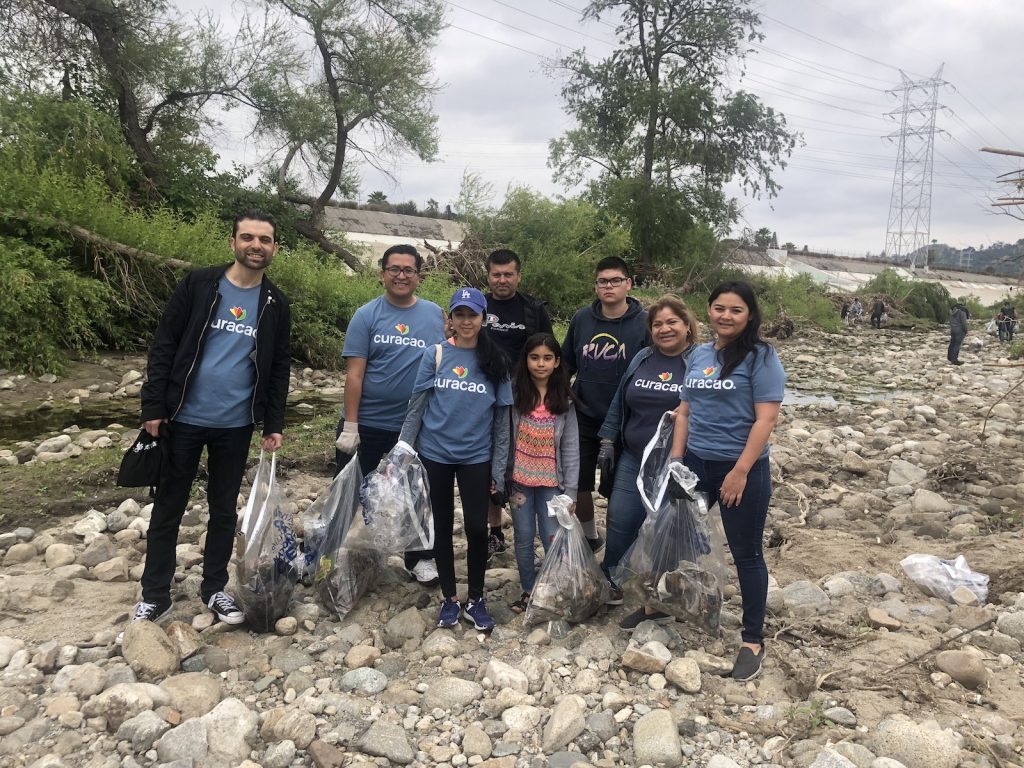 Curacao employees spent the day at the Lewis McAdams Riverfront Park accompanied by thousands of locals picking up trash and beautifying the Los Angeles River.
The environmental initiative comes as part of Curacao Foundation and One Tree Planted's partnership during the foundation's One Purchase, One Tree campaign. The two organizations joined forces to encourage people to shop while bettering the environment during the Mother's Day shopping season.
"The Curacao Foundation is committed to protecting our planet by raising awareness through the critical and diverse actions we engage in. We do it not only through our One Purchase, One Tree campaign but also through our day of service," Curacao Foundation Director Sophia Cortez said.

"As a corporate citizen that is committed to being an active community partner it is critical to promote the preservation of our beautiful planet on Earth Day."
Through April 22, 2019 to May 12, 2019, for every gift purchased at any Curacao store, the Curacao Foundation pledges to plant one tree for Mother Earth. The proceeds gathered during the campaign will be donated to One Tree Planted who will plant the trees in fire-affected areas of California and Arizona.
The foundation hopes to reach their goal of 10,000 trees.
"We do all of this in the spirit of helping our planet and to remind us why it is so important to preserve it in the present and for future generations, " Cortez said.